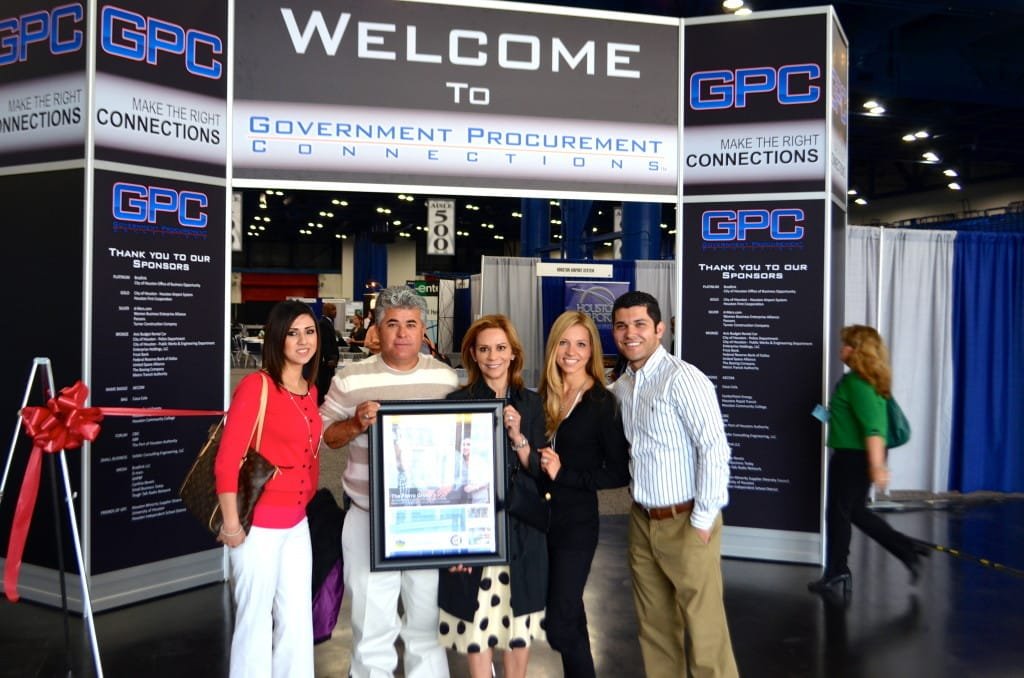 This past week, the Fierro Group was honored at an award breakfast held by the City of Houston's Government Procurement Connections. Fencemaster provides wrought iron fencing, chain link fencing, fencing repairs, pool fencing, gates, and access control for the City of Houston and was honored for being one of their top contractors this past year.
The breakfast was held during the Government Procurement Connections 2013 . GPC (Government Procurement Connections) continues to evolve in order to maximize small businesses' opportunity for success in working for large Primes and government agencies. This conference was the vertically focused conference for Small / Woman / Minority and Veteran owned business to make the right connections in the local, state and Federal government markets.
The keynote speaker at the award breakfast was Virginia Grebbien, who is the President of Parsons Environment & Infrastructure (PE&I), a primary business unit of Parsons Corporation, an international engineering, construction, technical, and management services firm with more than 11,500 employees and revenues of $2.7 billion in 2011.
The Fierro Group was one of three businesses honored that day and received an award for being a top contractor with the City of Houston. (As seen above.) The award had this written about our business:
Government Procurement Connections 2013 Award Breakfast
The Fierro Group, owned and operated by Teresa and Ruben Flores, Sr. since 1979, specializes in commercial wrought iron fencing, chain link fencing and concrete road construction. The Fierro Group, certified as a Small, Minority, and Disadvantaged Business Enterprise, paid over $125,000 to certified firms in 2012 and over $380,000 as a prime contractor during their tenure of doing business with the City of Houston.
Signed,
City of Houston
Mayor's Office of Business Opportunity
Above is a photo of Mr. and Mrs. Flores receiving their award on stage. We are extremely honored to have been selected to receive this award and look forward to continuing to provide an invaluable service to the city of Houston and it's citizens.