Let Fencemaster craft a custom entrance to your home.
A custom gated entrance to your property sets the tone like no other element in the design of your home. It's the first thing visitors see when they approach your home. So a gate is more than just a swinging door in a fence. It's an expression of your style.
With that in mind, why trust your custom gate to anyone but Houston's most experienced designers, Fencemasters of Houston. At Fencemasters, we know that a gate is more than just a hinged hole in a fence. It's a hallmark of craftsmanship and design. And it's too important to be left to a guy who recently decided to go into the business with a Skilsaw and a pickup truck.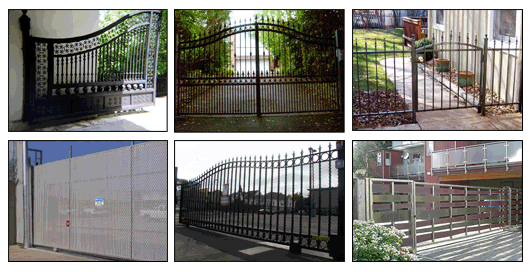 At Fencemasters of Houston, our professional staff has decades of experience. We didn't just start making gates in the last few years. We've been doing things the right way for 30 years. We like to think of our gates as moving testament to our commitment to craftsmanship. And our work stands the test of time, both in style and quality.
And we bring more than a Skilsaw to the job. We use cutting edge equipment and the latest technology to ensure that your gate is more than just a way through the fence. We make sure every gate is a combination of art and craftsmanship worthy of your home.
So – experience, quality, craftsmanship, and flawless execution in a timely manner. It's a successful combination that we've used for years. We're pretty sure you'll agree. Because in the end, anyone can put a door in a fence, but only Fencemasters can craft an entrance to your home.
Call Fencemasters of Houston – we're more than just a pretty fence.