For over 40 years, Fencemaster Houston has approached every fencing project as more than just a transaction – it's an opportunity to build a lasting relationship. Our client-centric philosophy ensures every step, from consultation to installation, is a collaborative effort between our team and the homeowner. This allows us to create fences that not only meet their functional needs but also resonate on a personal level.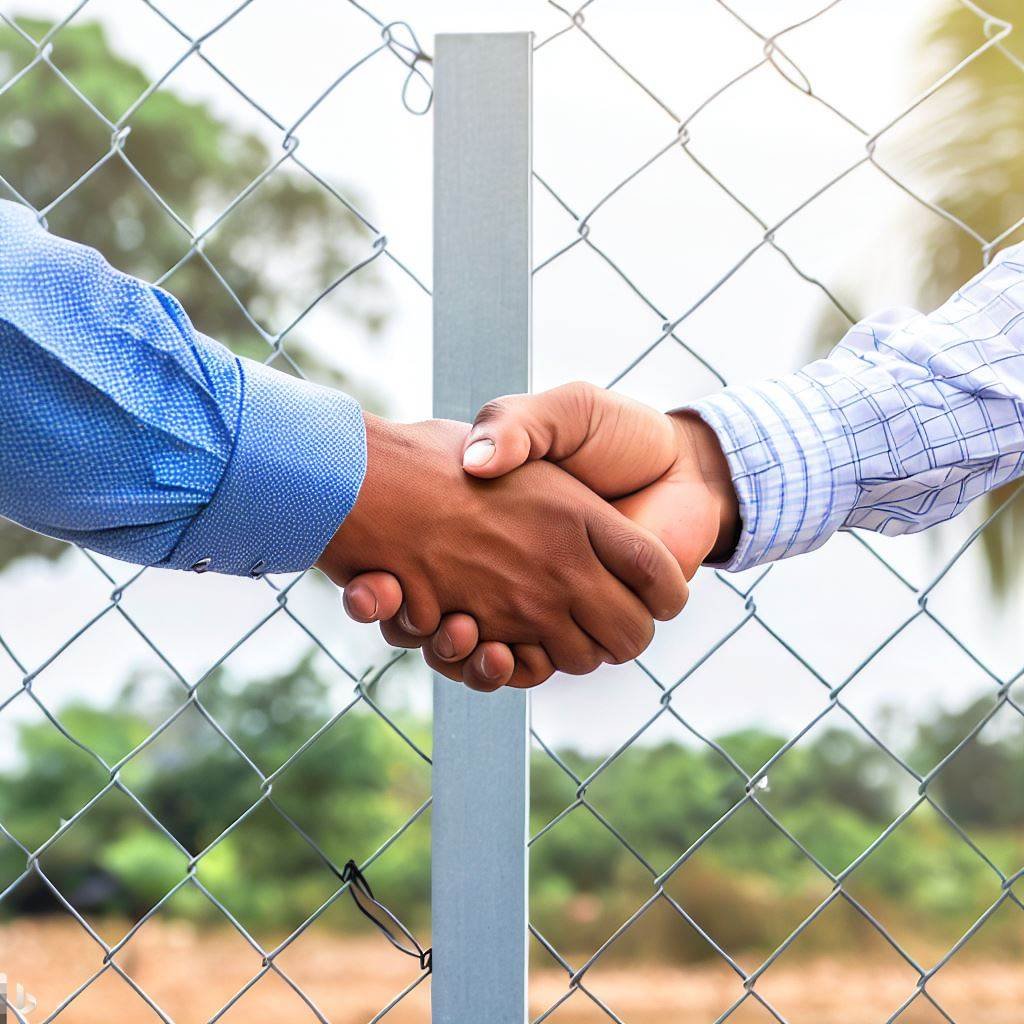 Consultation: Getting to Know You and Your Vision
The consultation process lays the foundation for a successful installation. Our fence experts take the time to understand the client's unique aesthetic tastes, lifestyle needs, and overall vision for their outdoor space. We explore factors like:
Intended use of the area (playspace for kids, pet containment, privacy, security, etc.)
Design style preferences (materials, colors, ornamentation, etc.)
Functional considerations (access points, height, durability, etc.)
Budget Parameters
By getting to know our clients and how they plan to utilize their fences, we can make personalized recommendations tailored to their goals. The consultation is a conversation, not a sales pitch, and sets the tone for a smooth installation process.
Collaboration: Bringing Your Fence Dreams to Life
With a clear understanding of the client's vision, our team works collaboratively to bring it to life. We provide 3D renderings and material samples to help clients visualize the end result. For more complex projects, we create comprehensive plans outlining specifications and costs for approval before build-out.
Throughout the design process, we welcome client feedback and make adjustments as needed. Our project managers maintain constant communication to ensure we capture every detail just right. The final product is a fusion of our expertise and the homeowner's unique personality and wishes.
Craftsmanship: Building Quality Fences That Last
Our master fence builders take pride in every project, ensuring impeccable craftsmanship from start to finish. We use only the highest quality materials and advanced installation techniques to construct long-lasting, low-maintenance fences.
Meticulous construction practices include:
Precision measurements to ensure proper fit and alignment
Securing posts in concrete for superior stability
Utilizing galvanized and powder-coated hardware to prevent rust
Gate assembly and adjustments for smooth operation
Clean up and haul away debris
We stand behind our workmanship with an industry-leading warranty. Our fences are built to endure for decades to come.
Relationship: Your Fencing Partner for Life
Our commitment doesn't end once the fence is up. We want to be your fencing partner in the long run. Over time, we can perform routine maintenance, repairs, expansions, or complete replacements. Many of our clients come back to us repeatedly to enhance their outdoor living spaces.
Our customer service team is available 5 days a week to address any needs that arise. We take pride in building not just fences but lasting relationships. That personal touch is what sets Fencemaster Houston apart.
For a fencing company that treats you like family, choose Fencemaster Houston. Call (713) 692-2781 for a free consultation today!